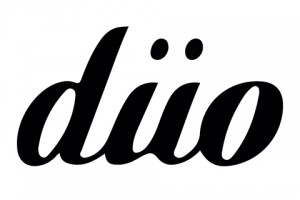 Le 10 octobre 2013 ouverture de düo, restaurant galerie librairie, dans le onzième arrondissement de Paris.
Restaurant
Welcome to the düo RESTAURANT, the place where you can always drop by for lunch, tea time, late-apéro or dinner. We only serve freshly prepared dishes. Drinks, cheeses, and home-made cakes are served daily besides our surprising contemporary French-Japanese fine menus by Maori Murota, and an incredible natural wine list curated by Aaron Ayscough. düo RESTAURANT is the perfect place to relax with a cup of organic coffee, read one of the art magazines offered for reading, work through free wifi, or have a drink with friends.
Gallery
The objective of düo GALLERY is to shed light on the links between photography, and contemporary art. At the pace of an exhibition every 5 weeks it hosts alternating solo-shows by established artists working with photography, and group shows curated by independent curators or invited foreign contemporary art institutions.
Bookshop
The düo BOOKSHOP is a bookstore entirely devoted to contemporary photography. It focuses essentially on independent photo books and self-published zines but also stocks out of print titles in addition to a carefully-edited list of international magazines. Reflecting düo's desire to be a platform for emerging photography the bookshop also sells young talents, unique prints, and limited editions.
Le fooding
Au menu dej' griffonné sur le grand tableau noir : rouleau de printemps ultra-frais fourré de carotte bio, chou rouge, poire, feuilles de mizuna (légume feuillu japonais), nouilles soba et un chouia de beurre de cacahuète ; morceaux de porc caramélisé au four sur un riz blanc au gingembre avec bol de salades et radis ; démentes croquettes de maïs aux feuilles de navet et riz noir ; et desserts préparés par sa copine pâtissière, reine du cheesecake agrumes-coco ou potiron. Le soir, sur les tables en pin, défilent d'agiles portions façon tapas : croquettes aux légumes, brocoli sauce parmesan, boulettes de porc haché à la citronnelle, riz bio et champignons…
Les Inrocks
Derrière une cuisine ouverte, la Franco-Japonnaise Maori Murota fomente à midi des soupes démentes à 3 euros…
A nous Paris
Un premier au look brut et épuré abritant une galerie d'art contemporain dédiée en majorité à la photographie…
TimeOut
Set in the low-key if increasingly trendy neighbourhood of Popincourt, Düo is a new gallery-bookshop-café hybrid whose self-proclaimed mission is 'to shed light on the links between photography and contemporary art'. To this end, it puts on carefully curated exhibitions that change every five weeks or so, and offers a range of books and zines dedicated to the huitième art and the fine arts in general, with a substantial sideline in gender studies. The venue's no stranger to provocation either: it opened in late 2013 with the show 'Foutre' (a title that connotes both sex and recklessness), which featured an array of phallic sculptures and videos of artists performing oral sex. If this doesn't sound like your cup of tea, repair to the café for an actual cup of tea or glass of wine (€3.50-5), or a reasonably priced set menu (around €15). Free Wi-Fi and a large stock of magazines to flick through make it a good place to while away an afternoon in idle artistic research.
Le Figaro
Mixte et expérimental. Düo est à la fois une galerie d'art, un café et une librairie. Déjà vus en Europe du Nord, ces espaces à tiroirs sont encore rares à Paris…
La Villa Schweppes
Düo annonce le retour d'une certaine fraicheur et légèreté dans le onzième arrondissement. Allez-y pour faire ce que vous voudrez : c'est bien comme cela que se vit le vingt et unième siècle non ?…