Watch out for David
Une exposition personnelle de Florence Lucas chez düo.
Artiste française autodidacte, Florence Lucas est née à Séoul en Corée du Sud. Elle vit et travaille entre Paris (France) et Berlin (Allemagne).
Florence commence sa carrière comme artiste sonore et collabore avec des labels parisiens comme Tigersushi, sous l'acronyme K.I.M., pour qui elle a joué, par exemple, au Sonar Festival 2004 de Barcelone et au MEG Festival 2004 de Montréal. C'est comme graphiste de pochette d'album qu'elle se fait remarquer et signe, à partir de 2003, des créations pour des producteurs de musique électronique et d'avant-garde comme Psychic TV ou The Gun Club. Elle collabore, par la suite, avec des créateurs de mode comme Agnes B. et Lacoste et designe, des 2004, des campagnes publicitaires pour des marques comme Le Coq Sportif, Cacharel or Biotherm.
Parallèlement à ses expositions, Florence sort, en 2011 et 2012, deux livres d'artiste et prépare, pour la fin 2014, une monographie complète de son travail. Depuis 2013, elle travaille sur un nouveau projet : un film en « stop motion » réalisé à partir d'images préexistantes.
Is a self-taught French multidisciplinary artist born in Seoul, South Korea. She has released audio pieces by the Parisian electronic music label – Tigersushi, under the acronym K.I.M. and performed at the Sonar Festival 2004, Barcelona and MEG Festival 2004, Montreal. She has been designing record sleeves since 2003 for various well regarded avant-garde and electronic music producers such as Psychic TV and The Gun Club. Her designs have also appeared on textiles for Agnes B. and Lacoste. She has been working in the field of advertising since 2004, producing posters and printed campaigns for brands such as Le Coq Sportif, Cacharel or Biotherm. Along with solo and collective exhibitions of her drawings, she has released two artist books between 2011 and 2012 and is currently working on a monograph to be published in 2014. She has started to work on stop motion film in 2013 and is currently developing film projects involving real footage and animated pictures. She now lives and works between Paris, France and Berlin, Germany.
« Flokimothèque is a playlist that revives the obscure but still subversive art of ethnographic surrealism by wrenching cultural objects out of their original contexts, slamming them together to occupy the same space simultaneously in order to see what happens – to our perception of the objects themselves and our sense of the world which surrounds and contains them. Each post consists of a single still image juxtaposed by way of some interior poetic logic. The images feel like they are harvested during a random sweep of an online photo library, although some are grouped into clusters, and certain themes emerge. The whole thing feels casual rather than curated, driven by intuition and chance, but herein lies it appeal. I recommend treating it as a cabinet of curiosities. During this process the viewer enter a raw state of pure feeling, one in which meaning arises out of sensual experience, as the cultural hierarchies and taxonomies that try to order and separate human activity are dissolved, and familiar discrete realities are changed by being brought into close proximity with other discrete realities. Like ethnographic surrealism itself, Flokimothèque has a utopian political dimension, one which sends ripples across the surface of the Real in the process of exposing the actual multiple simultaneous equivalent realities of a world capable of producing such a diversity of cultural objects and events. »
Tony Herrington, The Wire.
---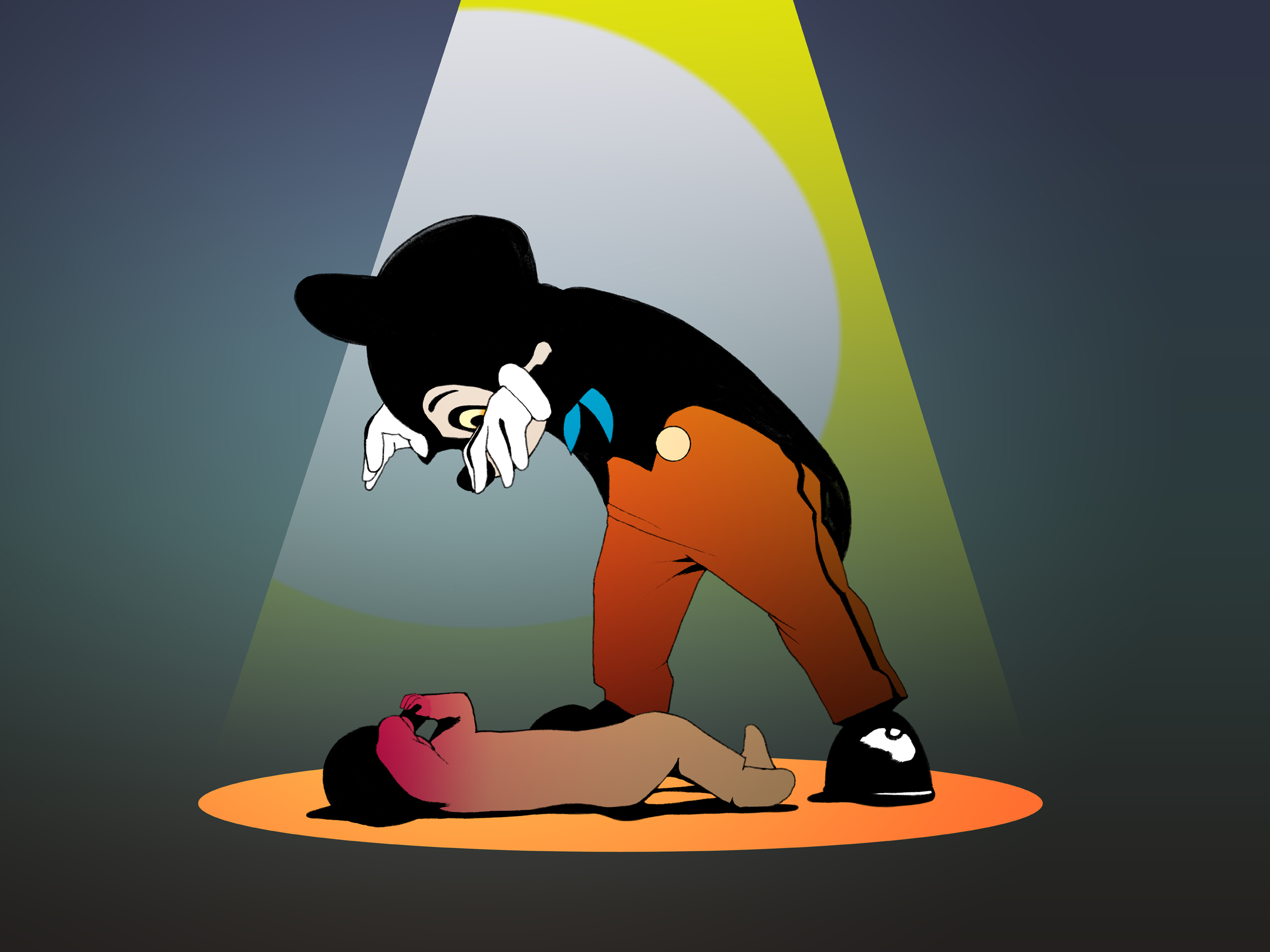 www.flokimotheque.blogspot.com
www.flokim.blogspot.com
www.flokimsketchbook.blogspot.com
www.flokimblackbook.blogspot.com
www.flokimphoto.blogspot.com
www.kimhardwork.blogspot.com